Residential Agents
John Braun
John Braun, CCIM, CPM, TRLP. TRLS started his real estate career in 2003 as a property manager and Landlord leasing agent for a portfolio of office-warehouse, office and retail space totaling about 500,000 sqft, after he got out of the Marine Corps. In 2004 John expanded into sales, tenant and landlord representation for 3rd party clients. Since 2003, John has lease transactions from 1,000 sqft valued at $6,800 to 250,000 sqft lease valued at over $12,300,000, and every level in between. John earned his CCIM in 2005 and his CPM in 2006. John was elected to serve on the board of Directors for The Houston Association of Realtors as one of only two commercial chairs. John was just re-elected to his second and now third terms. John also serves as a Director for the Texas Association of Realtors. He is also a Texas Association of Realtors course instructor approved to teach classes for the Texas Association of Realtors, including Leasing and Property Management. John has received the endorsement (ELP: endorsed local provider) by national syndicated talk radio host Dave Ramsey. He is only one of two commercial ELP's in Houston. The Houston Association of Realtors also recognized John as one of the 20 under 40 rising stars in Houston real estate.
---
Olga Sanchez
---
Cynthia Garcia
I am very familiar with the local area having lived and worked in the Deer park area for over 20 yrs. I have been in banking for over 10 years and decided to pursue my passion. I have always enjoyed helping friends and family find their next home. If given the opportunity I would love to help you find your next home whether it is your first home or your next.
---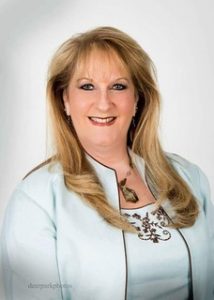 Carolyn Spouse
Carolyn Sprouse began her real estate career in early 2000 when she decided to make a career change from an outside sales manager in the environmental industry to a new homes sales counselor for a builder. Carolyn's passion for real estate became obvious within a couple of months of starting her new career. The experience she gained working in new home sales encouraged her to obtain her Realtor® license so she could expand her business to include sellers and rental properties.
Buying or selling a home is a major life decision which can be very stressful at times. Carolyn understands these stressors for both buyers and sellers, so she works diligently with each client to provide them the tools and resources they need to make good decisions. She works hand-in-hand with her clients from beginning to end.
Carolyn is very dedicated and loyal to her clients. She loves helping buyers find their dream home, and loves when sellers identify the contract that fits their needs. She looks forward to the opportunity of being your Realtor®.
Designation: GRI
---
Teresa Lee
Email: teresa-lee@att.net
Phone: 281-798-4770
I have lived in the Pasadena Area for over 35 years and have worked in the Clear Lake Area for 20 years working as a court clerk. My hobbies are cooking, walking, boating and family. I have had my real estate license since 2006 after finishing school from Champions School of Real Estate. I love helping people buy or sale their home and helping their dreams come true by making the process easier for you and worry free. Whatever your needs are I will use my knowledge and work hard to help you find the perfect location for you and your family.
---
June Dempsey
I have been a real estate agent for seven years.  I work with my daughter and son-in-law who are also realtors.  We love to help people sell their homes so they can move on to their next home.  We also like to help people find just the right home that fits their family.  I also enjoy doing volunteer work and have recently become a CASA volunteer to help abused and neglected children find a home they can thrive in.
---